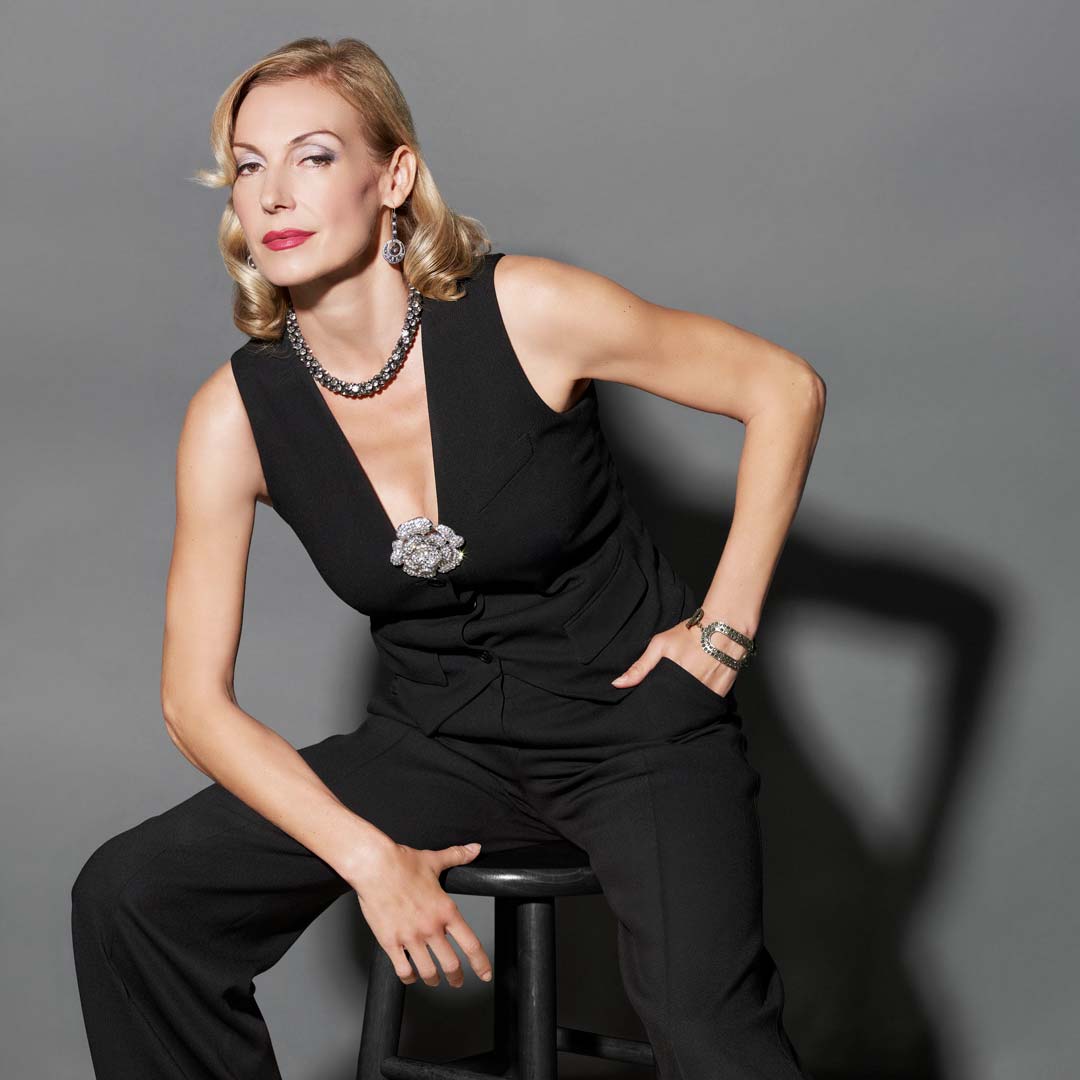 A festive concert with the unique Vicky Leandros! With a wonderful ensemble of great musicians, she presented us the greatest hits from her Greek and international repertoire.
The charming German diva Ute Lemper returns to our country with a performance where the speech of the great playwright and poet Berthold Brecht meet the music of Kurt Weill. Lemper performed songs such as Sourabaya Johnny, Youkali and Speak Low in an unparalleled way and took us to the mysterious atmosphere of tango and cabaret in interwar Berlin.
Lemper is world-renowned for her performances of songs by Berthold Brecht and Kurt Weill and is the most important ambassador of this kind of music. A devoted narrator and historian, she travels with her talent in the life of Kurt Weill, in the painful, but also in the brilliant moments of his career. He praises Brecht, a unique political poet who aspired to make the world a better place through his art.
Singer, actress, dancer, painter, composer, Ute Lemper is a multi-layered artist with international recognition. In her theatrical career she has left her personal mark in historical performances and productions on Broadway and the West End, having won the Moliere Award for Best Actress for her performance in "Cabaret" and the Laurence Olivier Award as well as the American Theater Award for her performance. in "Chicago". He has played Lola in "Blue Angel" directed by Peter Zadek. As a dancer she has collaborated with leading choreographers such as Maurice Bejart and Pina Bausch. In her music career, she has presented from classic to avant garde works, as well as her own creations. Her concerts with works by Kurt Weill & Berthold Brecht, Dietrich & Piaf, Jacques Brel, Leo Ferre, Kosma, Prevert, Sondheim and Berlin Cabaret Evenings, have conquered some of the most important halls in the world. She has a long list of collaborations with world famous orchestras and legendary names, such as Elvis Costello, Tom Waits, Philip Glass and Nick Cave.
Her unsurpassed talent, her unique performances and her endless repertoire have conquered the Greek audience that rushes to enjoy her every time she appears in our country.