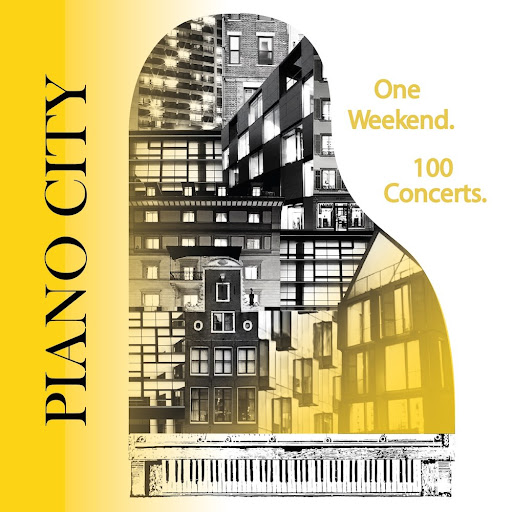 Inspiring thousands of people in Berlin, New York, Milan, and other world capitals, Piano City® is now reaching Athens.
https://www.pianocityathens.gr/Enjoying a piano concert at home is not common, but Piano City® opens the experience to the general public, bringing together people of all classes and interests through music on a very personal level.
Three days full of piano sounds all over the city!
Piano virtuosos and amateurs from all over the city will open their homes and hearts to the general public. They will show their skill by giving small piano concerts in their homes with a repertoire ranging from classical to modern, in their homes. Lovers, as well as the general public, will have the unique opportunity to enjoy these melodic experiences. From Friday morning to Sunday, Piano City® Athens will turn Athens into a makeshift concert hall dedicated to the piano.
Piano music everywhere!
There will be many different public spaces that will host piano music. All of Athens is transformed into a concert hall.
We meet a piano in the most unpredictable places…
In an airport lounge, on the subway, at a train station.
Inside a park or in front of a department store.
In a bank or in a kindergarten.
On a ship
Or just in the middle of the road
Piano City® Athens will literally bring the joy of piano music close to all the inhabitants of Athens.
Athens becomes part of the Piano City music movement!
Piano City® was started by Andreas Kern, an artist and visionary from Berlin, Germany. His idea brings together people from all over the world – through music. Starting in Berlin, his idea shows us that every city is a place where music and culture are valued, supported and enjoyed: not only internationally, but also privately.
A three-day festival full of inspiration.
Athens is flooded with music…
More news about the applications and the detailed program of the festival soon!