Herodes Atticus Odeon, Athens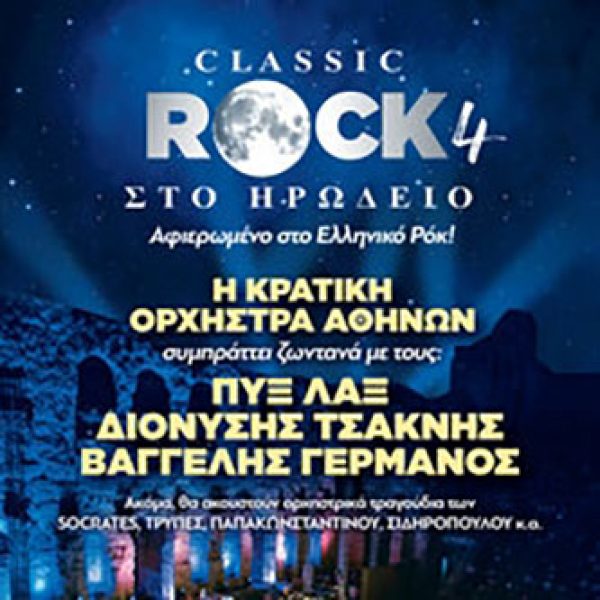 Classic Rock, a concept created in 2017 by Robin4Arts with the aim of presenting the biggest Rock hits with classic sounds and electric instruments with invited international rock stars
In September 2017, a Classic Rock night was planned but finally two sold out concerts took place at the Herodeion! 9,000 people saw rock! Otherwise! This continued in the following years.
The project that united rock with symphonic sound, after three consecutive sold out years, returned and was dedicated to the Greek rock scene that will be presented for the first time at the Herodeion in its symphonic dimension. The authentic rock voices of Pyx Lax, Dionysis Tsakni, Vangelis Germanou, with the power of the Athens State Orchestra, interpreted their great successes like we had never heard them before!
Violins, double bass, drums, trumpets, horn, 45 classical instruments are mixed with the electric sound and energized our imagination and senses.
The orchestra also played in its own dynamic way songs by Socrates, Trypes, Sidiropoulos, Papakonstantinou and others. giving them a new dimension.
For the first time we enjoyed at the Herodeion the electrified Greek Rock in symphonic sound!