Herodes Atticus Odeon, Athens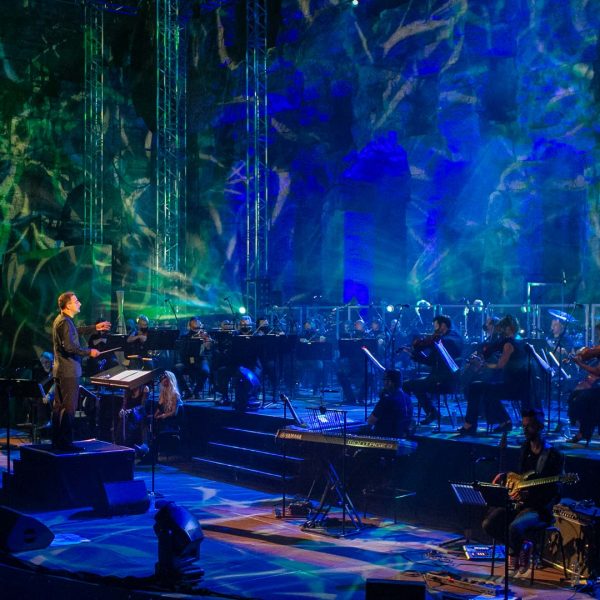 Classic Rock, a concept created in 2017 by Robin4Arts with the aim of presenting the biggest Rock hits with classic sounds and electric instruments with invited international rock stars.
In September 2017, a Classic Rock night was planned but finally two sold out concerts took place at the Herodeion! 9,000 people saw rock!
In 2019, Classic Rock III was organized at the Herodes Atticus Theater.
The Prague Philharmonic Orchestra and the Athens State Orchestra, under the musical direction of conductor, composer and orchestrator Friedemann Riehle, with virtuoso Uli Jon Roth and the fascinating voice of Ray Wilso, performed famous songs by the great Rolling Pink Stones, AC / DC, Metallica, Scorpions, Genesis, Queen and others, with symphonic sound, along with electric instruments!
Guitar legend Uli Jon Roth
Lead guitarist in the band of Scorpions during their most creative years when they were established as one of the best rock bands worldwide, he appeared on historical albums "Fly to the Rainbow" (1974), "In Trance" (1975), "Virgin Killer" (1976), "Taken by Force" (1977), "Tokyo Tapes" (1978).
He lived the glory with the Scorpions' band as a songwriter and he was established internationally as a pioneer master of electric guitar .
Audiences and critics have nominated him as Jimi Hendrix's successor. Each record in his solo career is a milestone and reference point in the history of rock-class music. He has collaborated with the world's most famous rock artists in his five-decade career.
Ray Wilson
After Phil Collins retired, Ray Wilson took over as a composer and singer of Genesis and recorded with the giants of rock the album "Calling All Stations" – one of the band's biggest success – which took off with a successful European tour and their prominent presence at the famed "Rock am Ring" and "Rock am Park" festivals.
With more than 20 years of career, Classic Rock Magazine has recognized him as one of the best UK singers ever. The "GENESIS CLASSIC" project, in collaboration with the Berlin Symphony Ensemble, is a special moment of his career that still gives him sold out appearances all over the world. Ray Wilson interpreted the song "Inside" with the rock band "STILTSKIN", one of the most recognizable rock songs of all time.
Special appearance of the singers Liz Vandall and Marketa Poulickova
Otherwise! This continued in the following years.