Herodes Atticus Odeon, Athens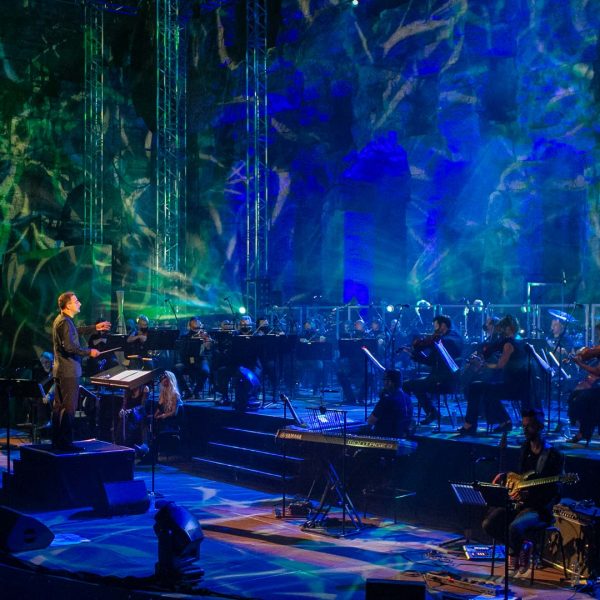 Classic Rock, a concept created in 2017 by Robin4Arts with the aim of presenting the biggest Rock hits with classic sounds and electric instruments with invited international rock stars.
In September 2017, a Classic Rock night was planned but finally two sold out concerts took place at the Herodeion! 9,000 people saw rock! Otherwise! This continued in the following years.
Especially for the concert that took place at the Herodeion, the great collaboration of the Prague Philharmonic Orchestra with the Athens State Orchestra was ensured. On Friday 21 and Saturday 22 September 2018, renowned artists, each in their own style, mixed music on stage and invited us to live the experience.
The greatest hits of Pink Floyd, Led Zeppelin, Deep Purple, Queen, U2, Europe, Alannah Myles, were heard by the great musicians of the Prague Philharmonic Orchestra and the Athens State Orchestra, but also by famous guests, under the musical direction of the conductor , composer and orchestrator Friedemann Riehle.

We enjoyed famous songs such as "Another Brick In The Wall" by Pink Floyd, "Kashmir" and "Stairway To Heaven" by Led Zeppelin, "One" by U2 or "The Show Must Go On" by Queen, with a strong synergy of symphonic and electric sound.
The two orchestras were on stage throughout the second part of the concert, with John Lees' BARCLAY JAMES HARVEST, who celebrated 50 years of their careers and performed great songs such as "Poor Man's Moody Blues", "Hymn", "Mocking Bird", "Galadriel" and their other great hits.