Herodes Atticus Odeon, Athens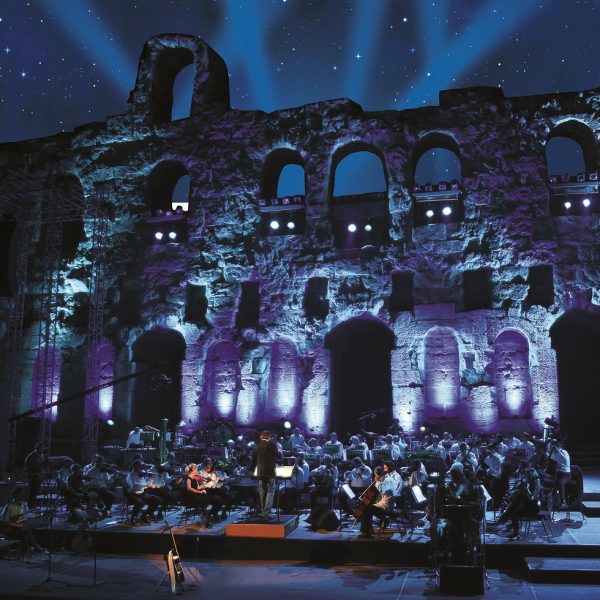 Classic Rock, a concept created in 2017 by Robin4Arts with the aim of presenting the biggest Rock hits with classic sounds and electric instruments with invited international rock stars.
In September 2017, a Classic Rock night was planned but finally two sold out concerts took place at the Herodeion! 9,000 people saw rock! Otherwise! This continued in the following years.
Thursday 21 & Friday 22 September renowned artists, each in their own style, united musically on stage and invited us to live the experience. The greatest hits of Pink Floyd, Rolling Stones, Led Zeppelin, Queen, AC / DC, Deep Purple, Scorpions and Police, were heard by the great musicians of the Prague Philharmonic Orchestra and the Athens State Orchestra, but also by famous guests, under the music by Friedemann Riehle, conductor, composer and orchestrator.
With them on stage was the great Cockney Rebel singer Steve Harley, and he sang our favorite "Sebastian" and "Hideaway", but also rock songs that he loves, such as "Paint it Black" by the Rolling Stones and " Stairway to Heaven "by Led Zeppelin.
The concert was attended by famous musicians such as drummer Frank Zappa Frantisek Honig and other great rock musicians and singers in an evening we will remember!
The Prague Philharmonic Orchestra has presented this program all over the world in collaboration with major orchestras, always with great success and sold-out appearances. Concerts-station were the appearances of the Orchestra with the frontman of Deep Purple, Ian Gillan.
Famous rock musicians, critics and spectators who have lived the experience, agree that never before has rock music been performed by a classical orchestra in a more authentic way!
Classic Rock is an exciting mix of sounds, images and experiences not to be missed!